How it all started:
In 2008 when I was 24-years-old, I (Amy Ahiga), quit my teaching job and went to Kenya as a volunteer. I spent 8 months living with a Kenyan family and doing children's ministry in the slums, schools, and orphanages of Nairobi. This was not a "touristy" kind of trip. We usually only had running water one day a week in our house, and I typically bathed in a small, cold basin of water. As well, a chicken lived in the kitchen for the first month of my arrival.  Yet, even with all the culture shock I experienced, I was touched by people's generosity despite their many hardships and challenges. Often I was invited into people's homes in the slums for a cup of tea or a meal. The faith and reliance on God that many Kenyans had left a lasting impression upon my life. I realized that people could live joyfully with few material possessions. But I also witnessed the way people struggled daily for the basic necessities such as food, water, shelter, clothing, and medical care. Upon returning home, I had a hard time settling back into my comfortable American life when I knew that my Kenyan friends might be going without food.
Then What?
In 2011 I returned to Kenya with my sister, Ashley. Here is how Ashley describes that summer and what happened next:
"I entered Africa pretty unsure of everything—unsure of safety, our purpose. That first summer really was all about trust. God took everything I wanted to have control over and just told me to follow Him. We spent the summer trying to save Africa, literally. We worked with street women, homeless youth, women with HIV in the slums, boys in juvenile homes in the country—everyone. It was wonderfully overwhelming. We saw a lot of need, and we really wanted to help. Of course, after leaving, I swore I would never go back. It was just way too much. And we were only two people. But the more Amy and I told people about our experiences and the more time I spent in reflection, the more I felt called to do something else."
We really felt drawn to the women of Kibera, especially those who were HIV+. We had taken some of their handcrafted products back to the U.S., and people really liked them. We knew that when we went back to Kenya, we wanted to make a longer, lasting impact, instead of shooting a few quick prayers at someone and hoping they'd have a better life."
That's where Disney movies come in.
We grew up watching Disney, and Mulan was a favorite. There is a clip in the beginning of the movie where the emperor tells the military captain that, "One grain of rice could tip the scale and be the difference between victory and defeat." We thought about that concept: that maybe we could not help everyone, but we could help a few people, and by helping one person, you enable him or her to help someone else, and a ripple effect is created.
And so "Grain of Rice Project" was born. We spent another summer setting up camp in Nairobi, brainstorming project ideas, and figuring out the logistics of working across the globe.  Our original group started with 3 artisans and now has grown to 60+ people including GORP Kids Program, GORP Football Team, a parents group, small business training, and more.   Our programs are all Kenyan led by leaders on the ground and our center is based within Kibera Slum, with hopes of soon expanding into Nanyuki, Kenya.  GORP is now directed by Amy Ahiga and her Kenyan husband, Edwin Ahiga.  We are amazed at the way God has grown our original vision.  Please connect with us and join together in tipping the scale!
Barikiwa sana!
Amy and Edwin Ahiga and Ashley Swanson
Grain of Rice Project Directors and Co-founders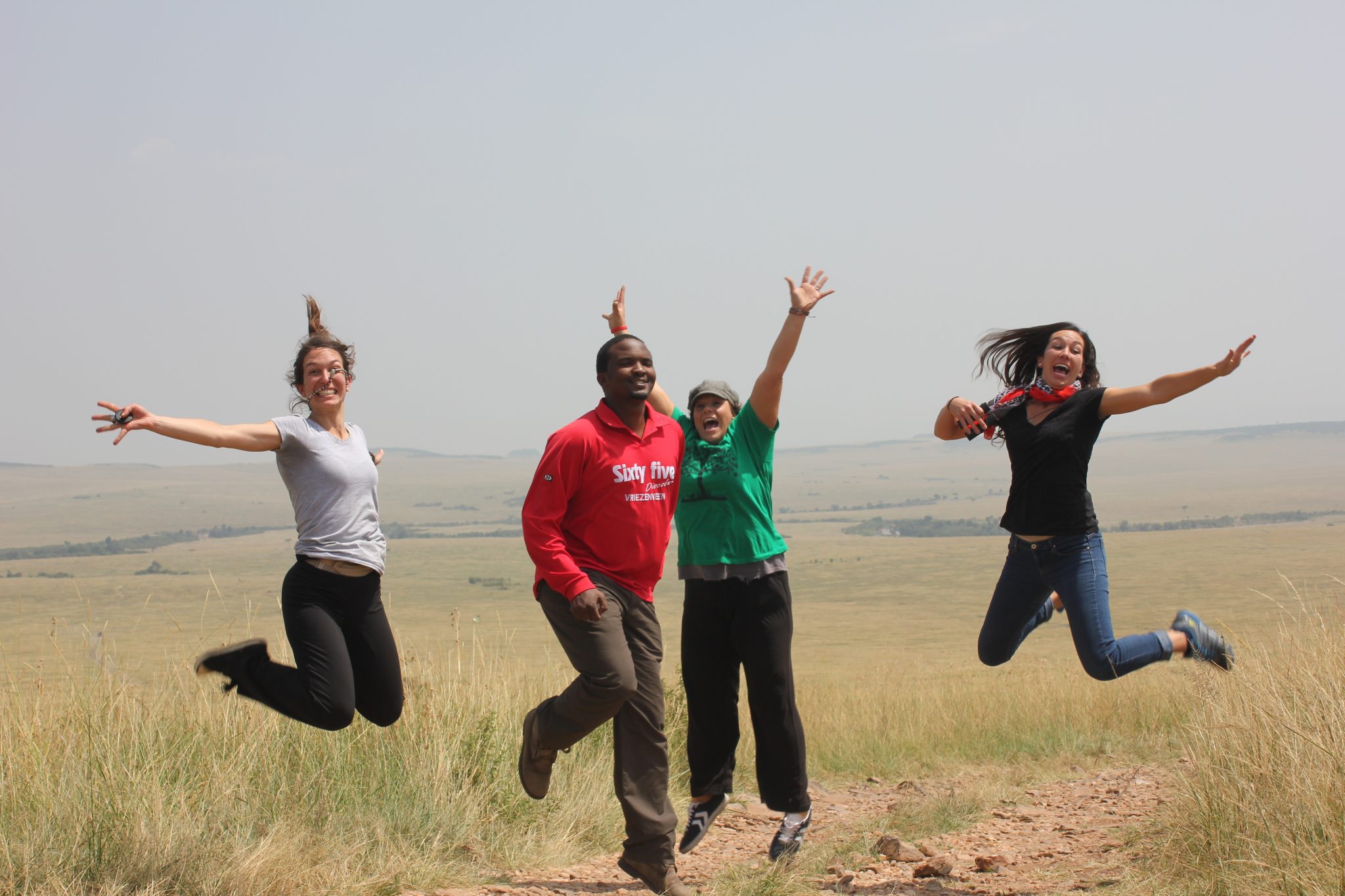 Interested in supporting Grain of Rice Project?