About Our Artisan Program
Our Artisan Program is now located in Nanyuki where Grain of Rice Academy is located. We were previously located in Kibera-the largest slum in East Africa. Many of our artisan in Kibera moved to Nanyuki to continue in our Artisan Program. By providing skills training and creating products, our artisans can earn a fair wage and provide from their families.
Grain of Rice Project humbly began in someone's living room in 2012. We then moved to a small room in the back of a barbershop. In 2014, we were blessed to move into a larger space in Kibera Slum, Kenya. This year, we moved our Artisan Program to Nanyuki where Grain of Rice Academy is now located. Many of our artisans from Kibera moved to Nanyuki to begin a new chapter and to continue in our Artisan Program. We've even had several new artisans join our team from Nanyuki, as well as employed a handful of artisans to help fulfill large orders.
Our artisans meet Monday through Friday at our workshop on campus at our school. In addition to making beautiful handcrafted products, our artisans learn essential skills to improve their standard of living--budgeting, savings, goal setting, resume writing, leadership, parenting, and healthy living. Our artisans are an integral part of the life of our community.
While our Artisan Program in no longer based in Kibera Slum, our mission remains the same: "Empowering Kenyans through Education and Training Initiatives in Jesus' Name." Having our artisan program located in Nanyuki at Grain of Rice Academy is a great fit for the life of the community and for having a generous amount of space to grow our program in the months and years to come. We thank you for your support over the years, whether you are have been with us from the very start or you are just now joining us. Every purchase from our Artisan Shop helps support our artisans and their families to experience a sustainable lifestyle and to work towards a more hopeful future.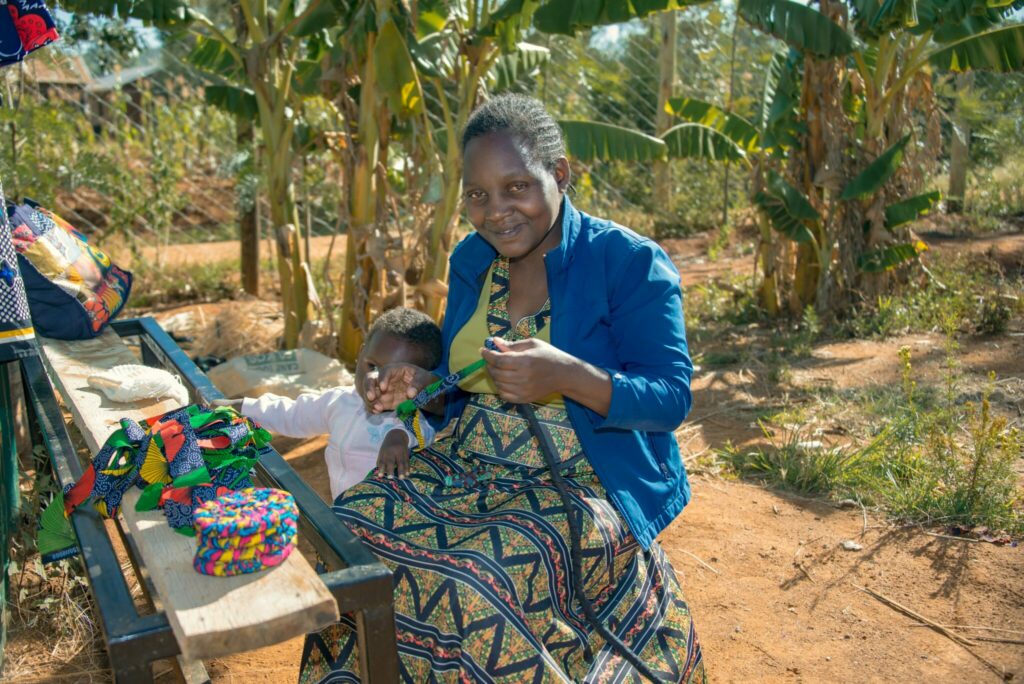 Jennipher has been an artisan with GORP for 4 years where she's learned basketry and jewelry making. Working as an artisan for Grain of Rice Project has allowed her to pay school fees for her kids, pay rent, improve her living standards and gain career experience. Jennipher's goal is to save money to start her own beauty shop as well as build her own house.⠀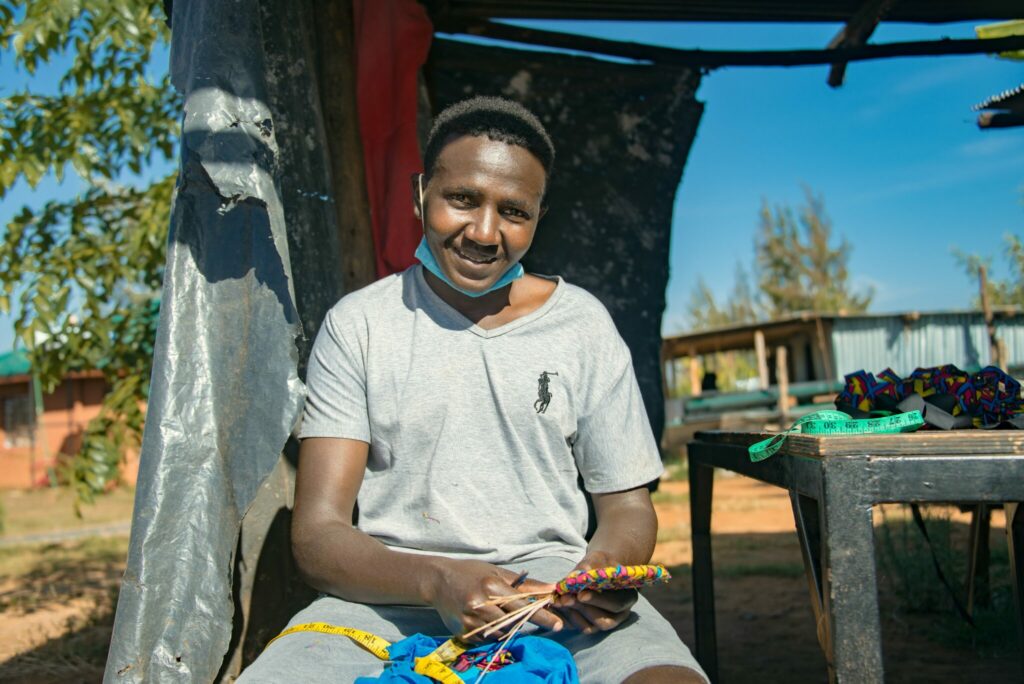 Kimani has been an artisan with us for 9 months. He's learned quite a lot in a short amount of time including basketry and jewelry making. He's learned new skills in making all kinds of jewelry pieces like recently making many of our Rainbow Wall Hangings. Being in the artisan program has helped him to meet different kinds of people and learn about business and entrepreneurship. It's exciting to see that the artisan program has allowed him to be able to start a farming project nearby and has allowed him to be able to provide for his family.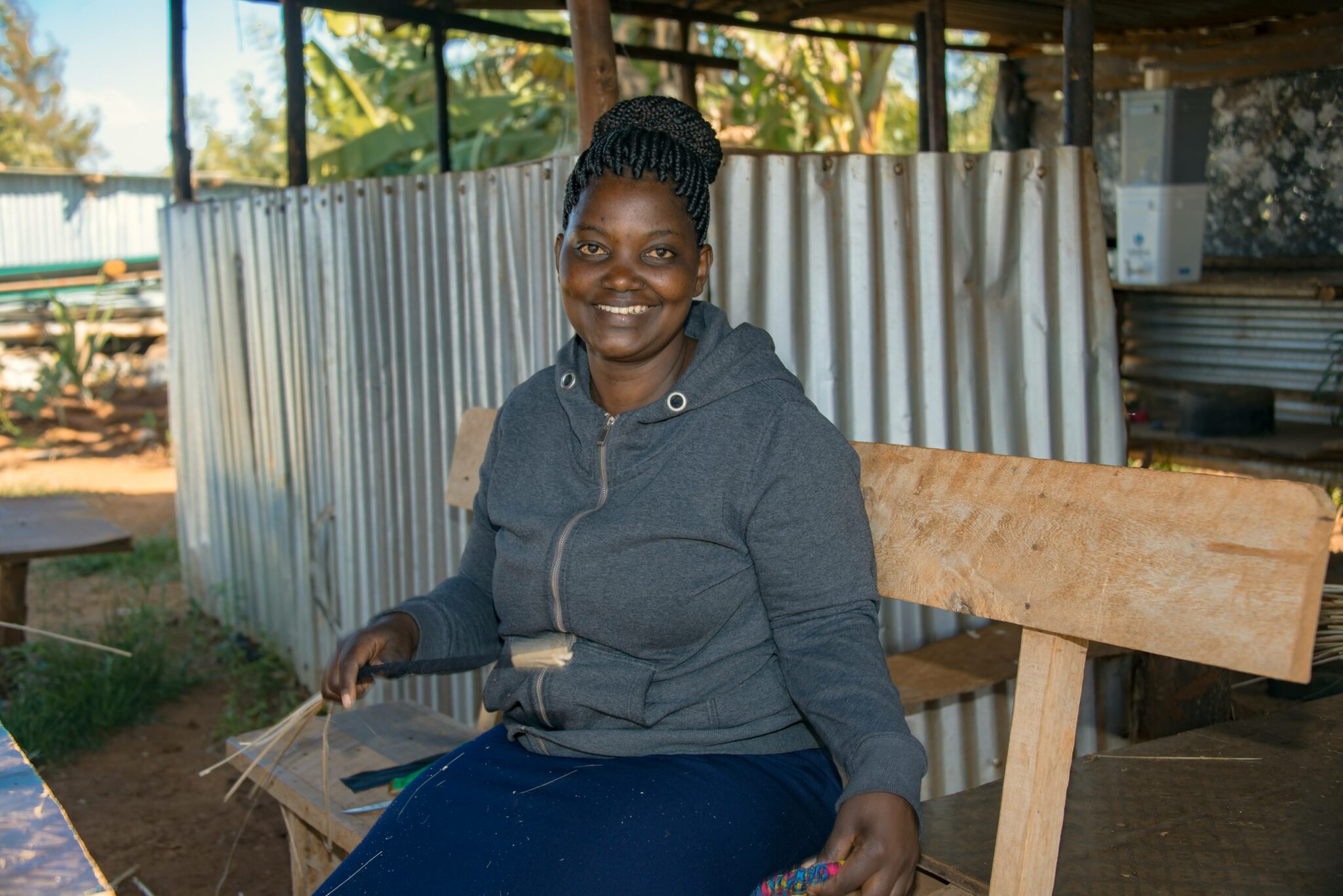 Josephine has been involved in our artisan program for 2 years. She was taught the skills of jewelry making and has beautifully made many of our bracelets and necklaces. She also recently crafted together our Candy Cane Ornaments. She is very grateful for the opportunity to train and work as an artisan with Grain of Rice Project as it has helped her pay her kids school fees and has improved her standard of living. Her son became a student at our school, Grain of Rice Academy in May and she's seen significant improvement in his education. She hopes to one day start her own business. She believes her move to Nanyuki has been positive as she feels this community to be a safe and healthy environment for her family.