Tonight we are heading out for Kenya, and if you've seen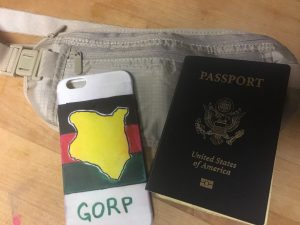 me lately, you've probably noticed the swirling in my head of all the things on my mind.  There is always a lot of anticipation on my end as I travel, and this year even more so as I push through wrapping up one chapter of life and beginning the next.  As I transition from teaching to working full time with Grain of Rice Project, I am eager for the changes and growth ahead.  I like change, but I never like the transitions.  I wish I was that calm, collected person that had it all together.  But I was still up late last night with last minute packing, and I still get some butterflies in my stomach each time I head to Kenya.  I can picture it all--the vibrant atmosphere of the slum, filled with the overwhelming burning smell of trash, the car ride from the airport to where I stay, and my tired, jet-lagged body trying to function.  And the joys...oh the joys of seeing these familiar faces that I have longed to see for the past year.  I am eager to laugh and embrace with my brothers and sisters across the globe, to celebrate their victories and cry together in their sorrows.  A little piece of me stays in Kenya each time, and I'm excited to reconnect.
Please pray for my husband and I as we travel.  There'll be 4 other volunteers joining us as well.  Pray for our upcoming Yobel training next week.  Pray for vision for our ministry over the coming months.  Pray for the launch of our upcoming girls empowerment program and expansion of training programs with our soccer team ministry.  Pray for all the amazing things that God is doing through Grain of Rice Project.  Pray for our challenges too--that the water would run, and the electricity would hum, and that even when we are without these conveniences, our hearts would be full of gratitude and thanksgiving for the opportunity to serve and learn.  And whatever transition and changes are ahead for you in your life, may we walk forth boldly together.