After a long battle with cancer, this week Grain of Rice Project lost our dear friend and supporter, Dinah Woelfel. In our nearly 6 year journey as an organization, there have been a few behind the scenes people who've been instrumental in helping us move forward and grow the vision. Dinah was one of those people—someone who believed in us from the beginning, even when we made mistakes, even on the hard days when nothing seemed to make sense. It's honest to say that at the beginning our products were less than perfect, but still Dinah was our cheerleader, nudging us forward.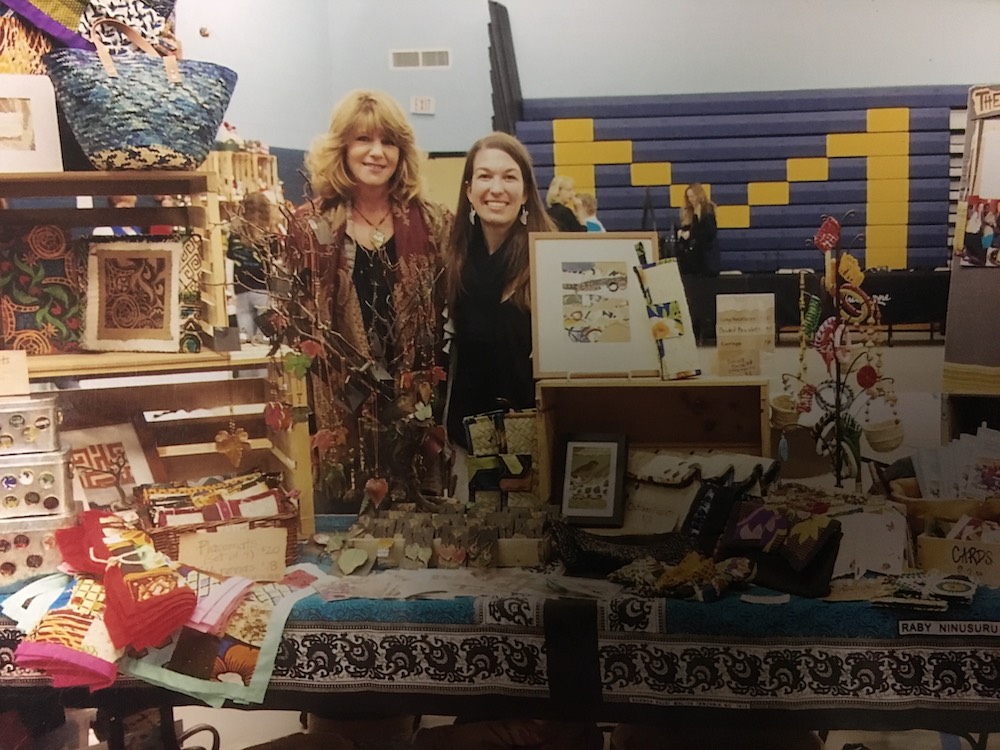 It was a cold January day in 2013, and I sat in my parent's kitchen after recently having filed our paperwork to become a non-profit. Dinah, with her background in graphic design, stopped by with an envelope of tag and logo samples she'd designed for us and very casually told us she was just experimenting with some ideas. Her nature was to always be humble and never to take credit, but her work was spot on and amazing. I took one look at her samples that day and knew instantly that my dream was rising beyond the paperwork. We had a logo and some product tags and suddenly I felt official!
Dinah was the brain behind a lot of our initial jewelry designs too. She was impeccable with details and spent a lot of time making sure each design was just right and included a page of carefully drawn step by step directions for our artisan team. She also took a lot of our "blah" things and made them look better. It was the simple details like the shirt card that held our bowties or the paper cup that held our coffee sleeve. Those first few years I was constantly asking for ideas, designs, and revisions, and she did it all for us, very quickly without wanting any compensation. She never complained and never bragged about her talents, but it's clear that she was uniquely gifted by God.
On Christmas Eve this past week, my husband drove my mom and I to go see the life-sized wooden nativity that Dinah had painted that was all lit up on the side of the road in her hometown. My mom and I jumped over the fence like little kids and tromped through the dark field up to the lights to get a closer look. We admired each life-like face staring back at us and thought about the countless hours Dinah spent on each one. The night was still and peaceful, without any cars around, and something in me felt like she was up there in heaven, laughing at us standing there freezing cold admiring her beautiful work.
She may be gone from this earth, but she's not forgotten. I can hear her laugh and envision her smile. Her impact on Grain of Rice Project will forever be with us and be part of our story. We are so blessed to have had her in our life and pray that we too can carry on her spirit of encouragement. I dug out a card she wrote me from 2012, where she thanked me for "introducing" her to the Kenyan artisans and that "every stitch, weave, and bead reminds me of friendship, hope, faith, and God's love." And now it's time for me to say thank you back because every time I see these products from Kenya, I see her too–her ideas, her designs, her love, and her belief that God could make this vision of changing lives a reality.
We miss you Dinah.