Yesterday I walked into Kibera.  It's something I've done hundreds of times, but today it felt different. I haven't been into the heart of the slum in over 6 months, and the last time I was in someone's home was more than a year ago before Ellis is born.  Perhaps it is motherhood that makes it feel different—the lens through which I see the children.  As I listened to stories of people in need without steady jobs, I thought of hungry kids.
Many things look the same: there is the tin roof tops and mud and stick structures huddled together everywhere you look with trash littering the way, children running through the streets laughing with friends or nonchalantly walking home from school.  There are mothers sitting on the edge of the road selling vegetables and fruits, cooking chips and samosas to sell.  We passed a road with the smell of burning timbers and plastic still lingering in the air—a sign of a major fire from yesterday that razed dozens of tin shack buildings and left only remnants of businesses and houses scattered on the ground.  People were busy trying to sort through what was left.  I thought back to one of our GORP neighbors who told me this week that she was still trying to recover from the fire at nearby Toi Market that destroyed her entire dried goods business 6 months ago.  What must it feel like to have your entire livelihood gone in a few hours, without you knowing, before you can even make an attempt to save it?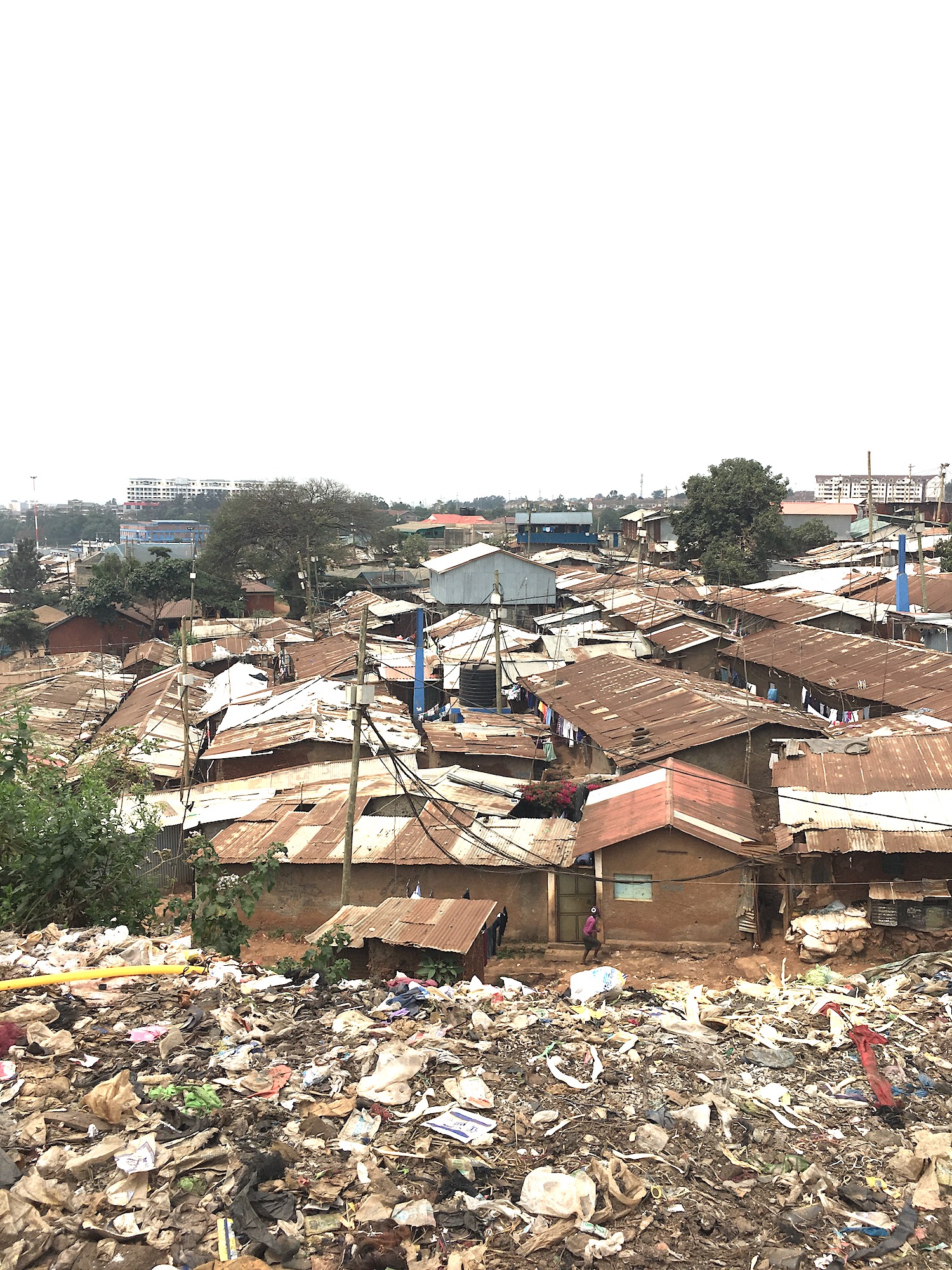 The most notable change I saw today was the building of a major road cutting right through the center of Kibera.  I knew the project had begun, but I hadn't witnessed it yet.  It was a strange sight to see a huge clearing in the midst of such a densely populated area.  Equipment and machinery lined the way, and I was surprised to see another road visible in the distance—one that I had walked down many times but never realized how close it was to the road I was standing on.  For the first time I realized that although Kibera is crowded with people, businesses, and schools, in actuality the space is not that big.
I asked one of the ladies we visited what it was like having the new road come through, and she told me "This is government work."  She said she knew many people that were displaced from their homes.  She sighed but then she said she'd also seen positive things.  Now that there were lights close to the road and the large clearing for the construction, thieves were staying away from the area more.   She said they were afraid of being caught and becoming victims of mob justice, so they'd moved towards the interior areas of the slum.  For the first time, her family felt comfortable walking around at night.  And she noted that the road now connected other areas and made access easier.
Beyond the outside areas of Kibera, I was ushered with open arms past the sheets and curtains hanging in the entrance into people's mud and stick homes.  Our visits were unannounced, and yet, we were greeted with a warm reception with people directing us towards the best spaces to sit in the tiny one rooms.  Each time I looked around at the 1-2 beds, the dark space, the minimal amounts of furniture, the dishes piled in containers in the corner, and I thought to myself how different it was just a mile up the hill in our little GORP space.  Every time I sit in someone's home in Kibera, my mind pauses to take a reality check.  I will never know or fully understand the challenges and struggles, but I felt like I had just a small glimpse of how different it must be for our kids to come and experience 3 hours of an environment with running water, and books, and iPads, and then to go home to a completely different reality.  I thought back to the way kids have eagerly been running to the water filter to fill up their glass every day that they arrive after school, and suddenly, that simple moment seemed so much more significant.  Our center is the only place in their day where they have clean water accessible with a tap where it can easily be poured into a cup.  I thought about one of ladies we work with who brings a 2-liter bottle and fills it with filtered water each day to carry home for her family.  Take a look around your home at the sinks and faucets and water in plentiful supply…this isn't how it is for so many people around the world.
As Collins (one of our teachers) and I made the 20 minute trek back up the hill to our center, I asked him what it was like to no longer live deep in Kibera now that he is up in a more permanent neighborhood and home near our workshop.  Does it feel different I asked?  "Oh, yes," he told me. "For the first time I have hope.  I had no hope before, but now I see things differently.  My perspective has changed"
When I first wrote this post, I wrote about all the silly and ridiculous things that have happened the last 3 weeks I've been here.  Things like me wearing my Crocs into Kibera, dodging mud puddles in the streets, and falling down hard enough to leave a bruise on my left leg and gathering the attention of everyone around…things like me trying to take care of the blunt scissors in our workshop by sending someone to sharpen them all only to find out they were all sharpened the wrong way and that in a matter of 20 minutes, we had lost more than $120 worth of scissors….things like how frustrating it is watching the police officers stand in the middle of the road directing traffic even though the light is clearly working and in fact they are causing a huge traffic problem….things like patterns being traced wrong, and seams not being straight.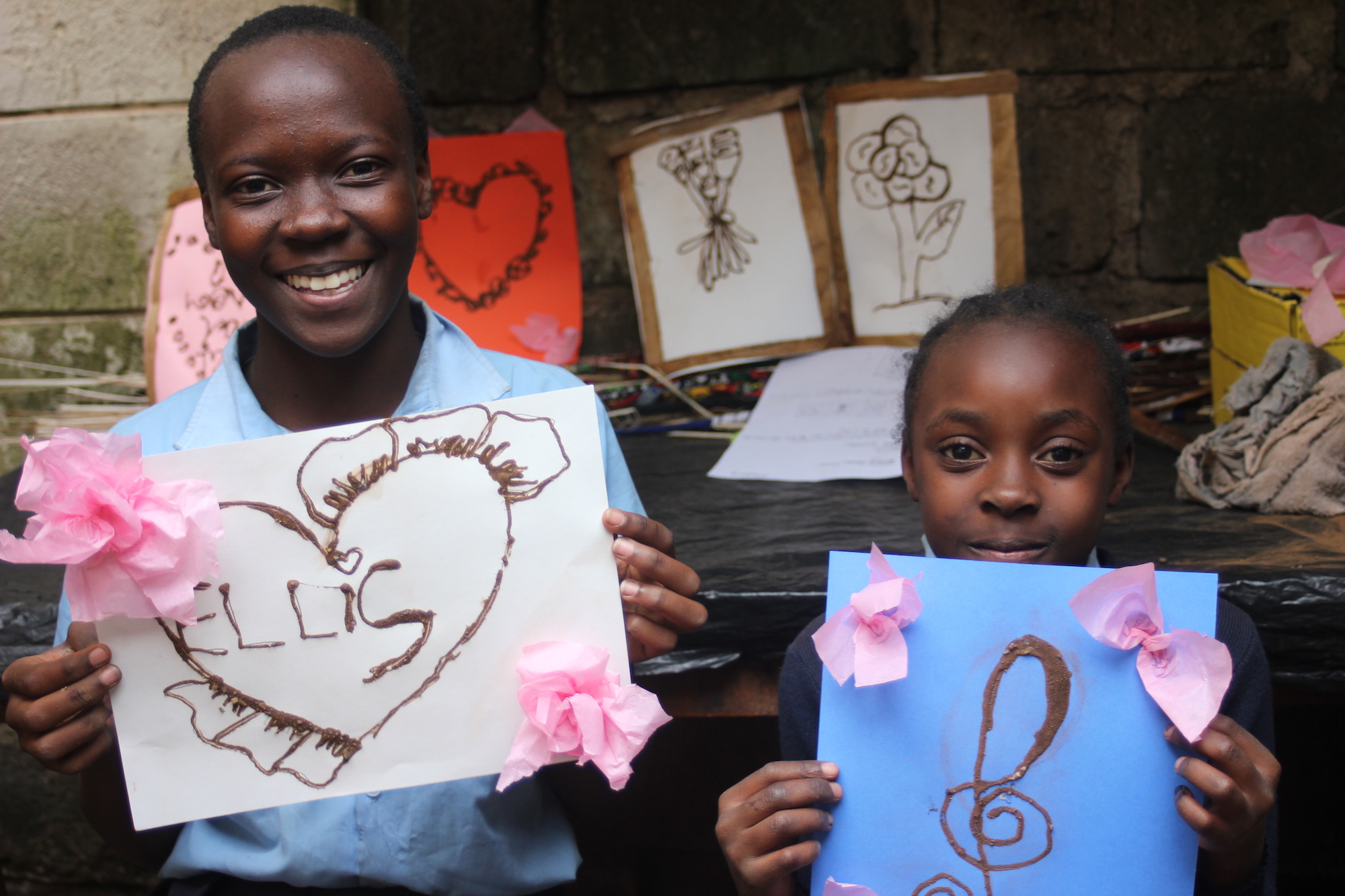 But after I came back from my walk into Kibera, I felt like everything I wrote about was insignificant and hardly worth mentioning.  Sure, I was still upset about the lost scissors and annoyed by the police officer, but when I thought about what I saw in Kibera, and the many stories I've heard the last 2 weeks of the trauma that people are suffering through now and in their past—the way people have been abused, neglected, and abandoned, these other small incidents didn't really compare to the real problems around me.  Despite some of the most challenging circumstances, kids are coming to us and reading, and writing, and inventing things.  Children are going home inspired by our daily routine and making reading and writing stations in the corners of their houses (that happened this week).  People with very minimal training in our center are creating beautiful things with their hands.  And I think all these things are pretty much a miracle in themselves.  I hope in each of these things, there are little glimmers of hope shining into people's lives—the hope that Jesus sees each difficult situation and that He has overcome all.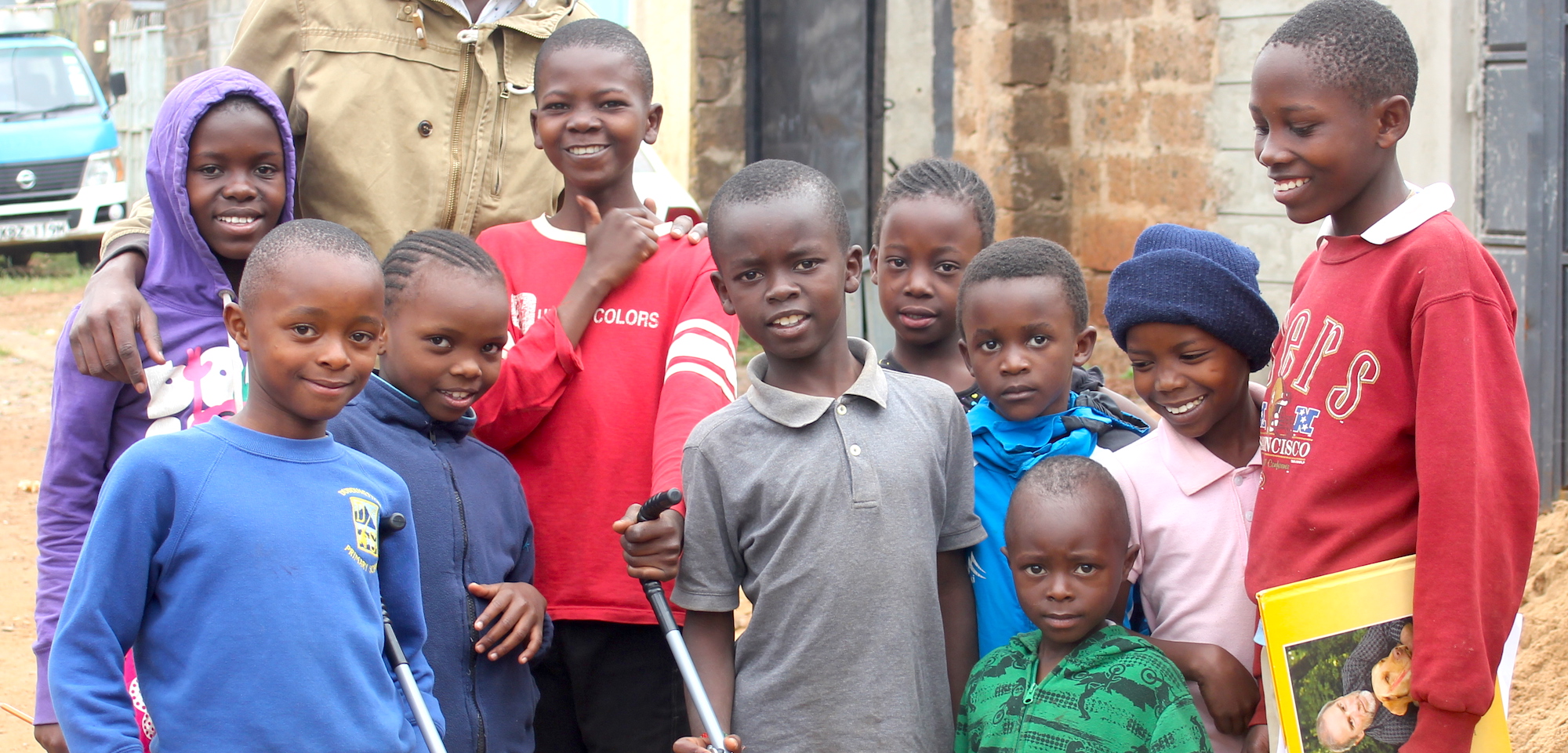 You might not be in Kibera, but take a pause today.  Pause when you get up and turn on your lights, your faucet, your stove.  Pause when you hop in your car and go to your job and when you take a drink of water.  Pause and pray and take time for perspective.