Have you ever wondered how everything gets done here at Grain of Rice Project?  We've got some amazing staff in Kenya, but also there's a whole little network of volunteers who make the wheels turn in the U.S.  too.   
We want to give a shout out to Kelly, our graphic designer.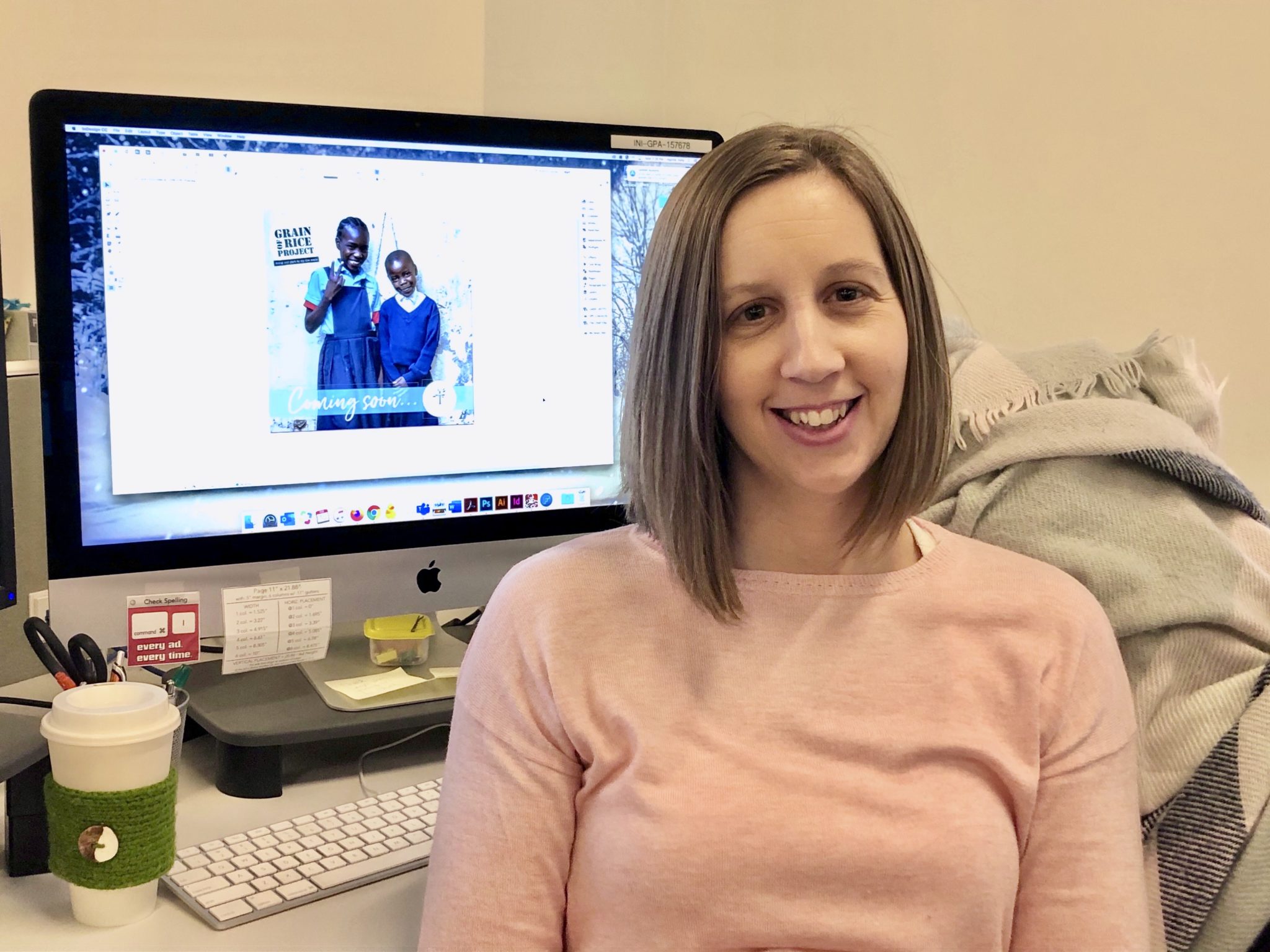 Kelly is the one creating most of the fliers, posters, and info cards you've been seeing tucked in your orders the past few years.  She also designed the visuals for our school fundraising campaign.  Kelly has been doing this work for us over the past few years for free--yeah, you read that right!  And we love that she uses her mug with her GORP coffee sleeve at work every day.
We asked Kelly to tell more about why she chooses to share her gift with us.  Here's what she said: 
I am a graphic artist by profession and am happy to create marketing material that is for a great cause and allows me to design meaningful work to hopefully bring in others to support Grain of Rice Project too.  Plus, it's fun for me.  I am excited about the upcoming impact of the new school GORP is building in Kenya.  Being a mom of 2 daughters, I understand the worries that come with making sure your children are getting the best education possible.  Are they truly learning? Are they safe?  Are they having fun? Are they making good friendships?  No matter where you are in the world, I would bet that nearly all mothers have these same thoughts.  But in Kenya, a good education isn't at all as easy to come by as it is here.  That's why I want to help support the school through my designs.  The GORP slogan "doing our part to tip the scale" is a great reminder for us to reflect on our own lives and find ways how we can help do just that. 
Thanks so much to Kelly!  Have a gift that you want to share with us?  Get in touch with us!